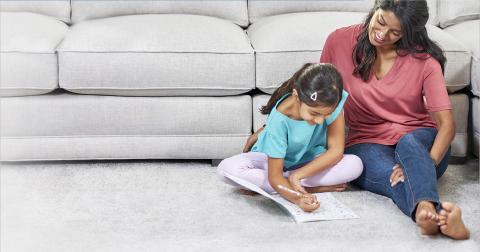 Your Healthy Home Starts Here
Green Certified Carpet & Upholstery Cleaning with Chem-Dry of Michiana
Chem-Dry of Michiana
Chem-Dry of Michiana Carpet Cleaning is a local company with top rated services cleaning the South Bend & Elkhart areas since 1987. With thousands of clients served, we specialize in healthy home cleaning safe for your family and pets. We have an expanded service list which includes cleaning carpet, upholstery, tile, stone and grout, oriental area rugs, and air ducts. Pet odor removal is another specialty service. Our technicians are fully trained, licensed, bonded, and certified to ensure you receive the best service possible.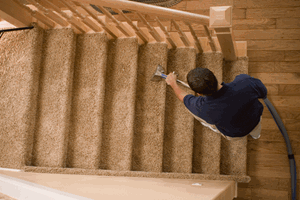 Carpet Cleaning: Our professional carpet cleaning process uses Hot Carbonating Extraction, a powerful cleaning process that requires less moisture than most carpet cleaners in the Indianapolis area and allows your carpets to dry quickly. With the carbonating solutions, millions of tiny bubbles are sent deep into your carpets to loosen dirt and grime, then lift them to the surface where they are whisked away by our powerful extraction equipment resulting in cleaner carpets.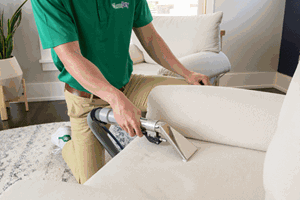 Upholstery Cleaning: Furniture cleaning doesn't have to use gallons of soapy water or harsh chemicals to be effective Our Hot Carbonating Extraction cleaning process relies on the power of carbonation to achieve a deep clean resulting in a healthier home. Get in touch with Chem-Dry of Michiana today to revitalize the furniture in your home!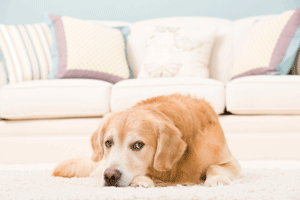 Pet Urine Removal Treatment:  Our Pet Urine Removal Treatment (P.U.R.T.®) can handle even the toughest of pet stains and accidents. Even carpets that your pets have nearly ruined with repeated "use" can be saved thanks to our revolutionary solution and process. Instead of just masking odors, our P.U.R.T® process removes pet urine deep from the source. Proven to remove 99% of pet urine odor. Contact Chem-Dry of Michiana today and request a Black Light evaluation at no extra charge.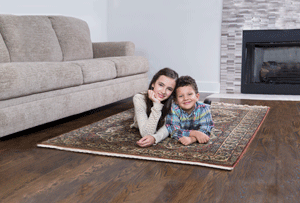 Area Rug Cleaning: At Chem-Dry of Michiana, we clean a wide variety of rugs, including wool rugs. We understand that your rugs are an expensive investment that can last for many years with proper care and attention and become heirlooms to your family. That's why our team of cleaning experts works to ensure that your area & oriental rugs are carefully treated only by our certified, trained area rug specialists with specialized, wool-safe solutions.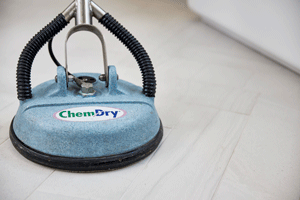 Tile & Grout Cleaning: Over time, dirt and grime build up on the porous surfaces of your tile or stone flooring, and in the grout. Chem-Dry uses a multi-step process with "hooded, high pressure" equipment and specialized solutions to remove that dirt and grime. We also offer a durable sealant for your grout. Trust Chem-Dry of Michiana for tile and VCT tile cleaning.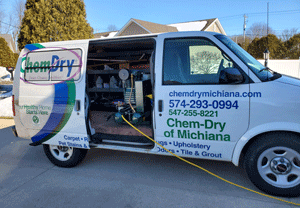 Air Duct Cleaning: Indoor air quality is so important and over time, pounds of dirt and grime can build up in your air ducts. These contaminant can then be recirculated through you home. According to the Environmental Protection Agency, indoor air is often more polluted than the air outdoors. Air ducts are a major part of your HVAC system, which act like the "lungs" of your home. It's important to keep them healthy with regular cleanings by a professional air duct cleaning company.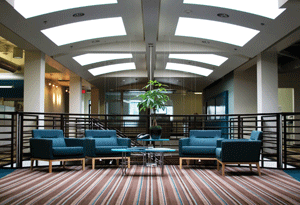 Commercial Cleaning Services: Our commercial cleaning services include carpet, upholstery, and VCT tile cleaning services. Chem-Dry of Michiana can create a maintenance program for your small or large facility. Your employees and customers will appreciate our approach to cleaning and conveniently fast dry times.
A Deeper Clean for a Healthier Home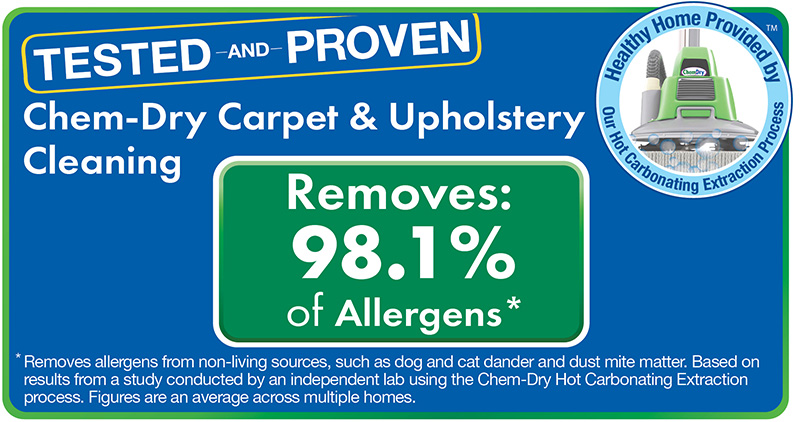 At Chem-Dry, our mission is to help people maintain a healthier household, and it all starts with clean carpets.
Our revolutionary Hot Carbonating Extraction cleaning process relies on the natural power of carbonation to penetrate deep into the fibers of carpet and lift dirt and grime to the surface where it is whisked away by our powerful extraction equipment.
At the heart of our Hot Carbonating Extraction cleaning process is a solution we call The Natural®. It's one of our Chem-Dry Green Certified products and is one of the purest carpet cleaning solutions available. The Natural contains no soapy detergents, fragrances, or phosphates.
Learn More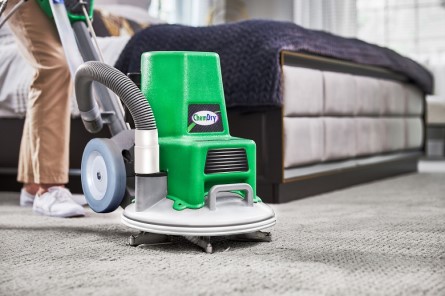 Our Services