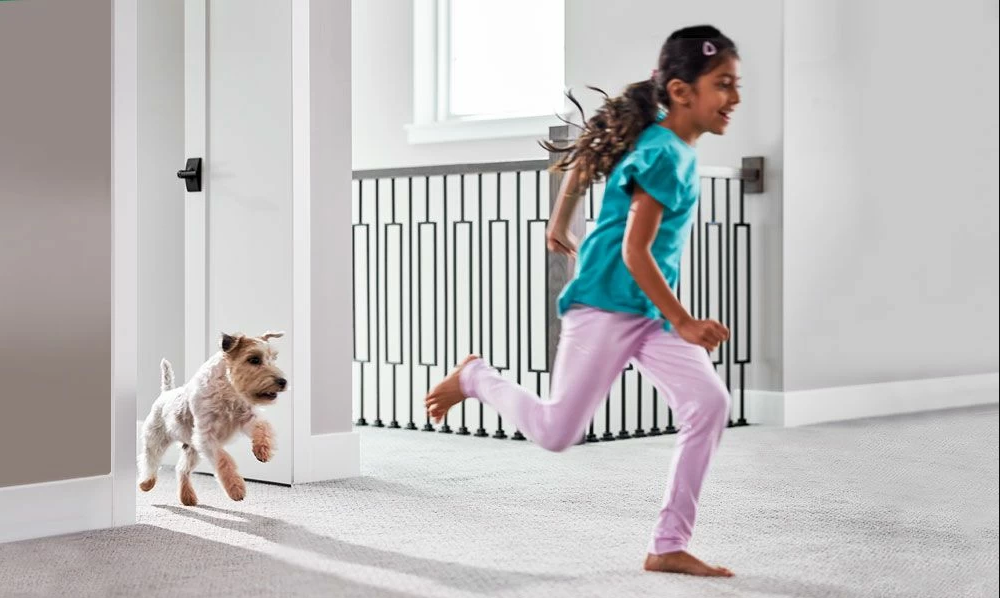 How Often Should You Schedule a Professional Carpet Cleaning?
FRIDAY, SEPTEMBER 8, 2023
Chem-Dry of Michiana recommends a professional, deep cleaning of your carpets at least once every 12 to 18 months. However, some situations may warrant more frequent cleanings. Here are a few scenarios where you might want to consider more frequent professional carpet cleaning:

 𝗛𝗶𝗴𝗵-𝗧𝗿𝗮𝗳𝗳𝗶𝗰 𝗔𝗿𝗲𝗮𝘀 - There are likely some areas of your carpet that receive heavier foot traffic, such as hallways or living rooms. These areas are more prone to dirt, stains and wear. You may want to have these areas professionally cleaned more frequently, such as every 6 to 9 months.

 𝗣𝗲𝘁𝘀 - If you have pets that shed fur or have accidents on the carpet, it's a good idea to schedule professional carpet cleaning more often. Pet hair, dander and stains can accumulate and become embedded in the carpet fibers, requiring more frequent cleaning, typically every 3 to 6 months. it also helps tremendously if you vacuum frequently to pick up this fur and dander 2-3 times a week. You will want to tend to pet urine stains immediately. We can help with our innovative P.U.R.T.® process that has been proven to remove 99% pet urine odor!

 𝗔𝗹𝗹𝗲𝗿𝗴𝗶𝗲𝘀 & 𝗥𝗲𝘀𝗽𝗶𝗿𝗮𝘁𝗼𝗿𝘆 𝗜𝘀𝘀𝘂𝗲𝘀 - If you or your family members suffer from allergies or respiratory conditions, regular carpet cleaning can help reduce allergens and improve indoor air quality. In such cases, you may consider having your carpets cleaned every 3 to 6 months. We also have a professional grade anti-allergen product that can be applied when cleaning your carpets that helps with allergies.

 𝗛𝗲𝗮𝗹𝘁𝗵 𝗖𝗼𝗻𝘀𝗶𝗱𝗲𝗿𝗮𝘁𝗶𝗼𝗻𝘀 - If someone in your household has a compromised immune system or a specific health condition, more frequent professional cleaning can help maintain a healthier environment. Consult with a healthcare professional for specific recommendations tailored to your situation. Also ask us about our MicroPro Shield application that will kill all kinds of viruses and will leave a 90-day protection coating to continue to kill viruses. 

How long has it been since your last professional carpet cleaning service? Please call us 574-294-9412 or visit https://chemdrymichiana.com for more information.
BACK TO BLOGS