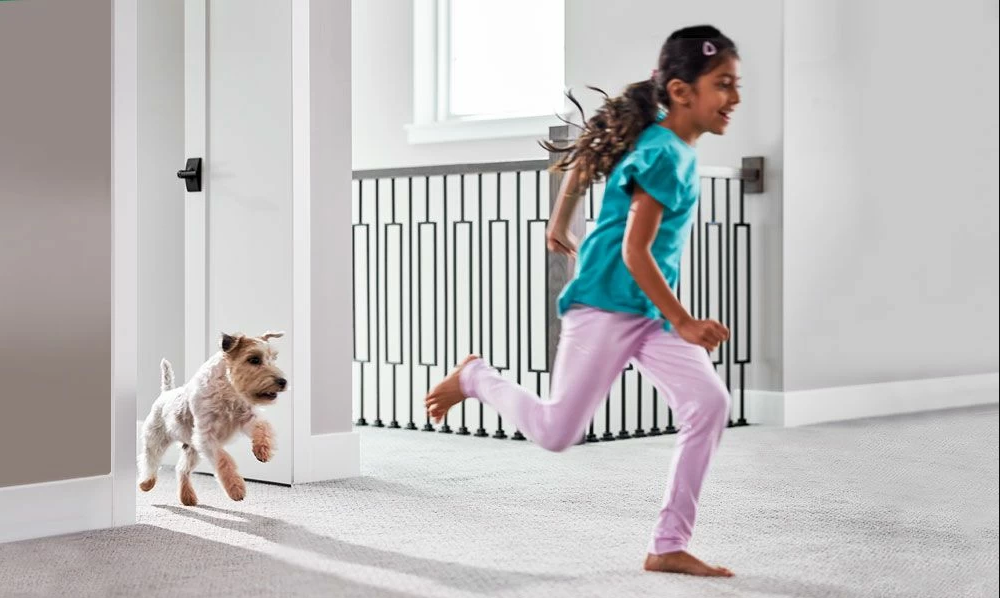 Tips from the Professional Upholstery Cleaners
WEDNESDAY, OCTOBER 18, 2023
While your furniture receives a lot more use than other surfaces in your home, it can be one of the more difficult things to keep clean. That's why it's important to have trusted professional upholstery cleaners to turn to who can help keep the furniture in your home clean, healthy, and inviting.
One of the reasons it's so hard to keep furniture clean is because in addition to the constant possibility of spots, stains, and spills ruining the color or pattern, there are also concerns about the dust and dirt that can accumulate within upholstered fabric over time. However, unlike your favorite t-shirt, you can't just throw your upholstery in the wash.
At Chem-Dry of Michiana, we understand how important it is to keep your upholstered furniture clean.
Advice to Keep in Mind From the Professional Upholstery Cleaners
Our team at Chem-Dry of Michiana doesn't only have hands-on experience cleaning carpets and rugs. We are also professional upholstery cleaners on hand to ensure your furniture gets the attention it deserves.
Our scientists have developed time-tested methodologies for lifting up deep-set dirt and stains from various types of upholstered surfaces, helping our clients maintain more comfortable homes and preserve the investment they've made in their precious furnishings.
For homeowners in search of the best ways of keeping their upholstery clean and extending the life of their furniture, we've compiled some of our top tips for upholstery care. Keep these tips in mind as you go about maintaining your sofas, armchairs, and loveseats.
Vacuum frequently.
The functionality of your vacuum goes well beyond cleaning carpets. It is also an essential tool for cleaning upholstery. What's key is to invest in a high-quality vacuum with the requisite attachments for reaching all the nooks and crannies of upholstered furniture. That way, you can help slow the buildup of dust and soil within the upholstery fabric.
In general, you should vacuum your upholstery on a weekly basis rather than waiting until it looks dirty. The best way to go about this task is to vacuum an entire section in a single direction, then repeat in the opposite direction. Avoid applying too much pressure during this process, and instead let the vacuum do the work for you.
Take a close look at the care label.
Just like pieces of clothing, upholstery typically has a care label sewn into it that provides more information about maintenance steps that should be taken for the specific type of fabric. Unlike clothing care labels, though, upholstery care labels are coded.
"W" stands for water-based cleaners, meaning this is the type of formula that should be used on the fabric.
"S" stands for solvent-based cleaners.
"W,S"  indicates that both water-based and solvent-based cleaners can be safely used.
"X" means that the fabric should only be cleaned with a vacuum or handled by a professional
Avoid excess moisture.
While you may assume the only way to truly clean upholstery fabrics is to get them wet, whether with water or a cleaning solution, too much moisture can spell major problems for your furnishings. Excess liquid can soak into the padding of the furniture, taking several hours or even days to dry and offering an all-too-inviting environment for mold and mildew. If you do use water or a spot cleaner, or you're trying to take action after a spill, be sure to dab at the area with a clean, white cloth to absorb any extra liquid.
Leave the cleaning process to our professional upholstery cleaners.
You may ask how our professional upholstery cleaners can use liquid during the cleaning process without damaging your furniture. As its name suggests, our Hot Carbonating Extraction (HCE) process is conducted with powerful extraction equipment that removes excess moisture, allowing your furniture to dry within just a few hours.
Of course, we will take the type of fabric your upholstery is made from into consideration as we choose the best approach to caring for it. We have experience cleaning everything from natural fabrics like cotton, wool, linen, silk, and leather to synthetics such as microfiber, polyester, and nylon. Plus, we can apply a stain protectant during the cleaning process to help your furnishings repel stain-causing liquids and give you a longer window of time to soak them up before the stain sets.
Want to take full advantage of our professional upholstery cleaners' knowledge and experience? Click to schedule with Chem-Dry of Michiana today to refresh your upholstery and extend the life of your furniture! Or call (574) 264-9412  to get started.
BACK TO BLOGS