Chem-Dry Carpet Cleaners
Chem-Dry of Michiana uses the power of carbonation to extract more dirt and grime from your carpets, giving them a deeper clean. As well, our carbonated cleaner only requires us to use a fraction of the moisture steam cleaners require. This allows your carpets to dry quicker and  prevents the growth of mold and mildew under your carpet. We can clean all carpet types including wool, berber, nylon and oriental area rugs.
Chem-Dry of Michiana's signature cleaning solution, The Natural®, is a cleaning mixture that, through the power of carbonation, lifts dirt to the surface where it is whisked away. The Natural is non-toxic and ideal for homes with kids and pets, and we are Green Certified. Carpets cleaned the Chem-Dry way will dry in 1-2 hours leaving no sticky residue and your home will be green, clean, and healthy.
Chem-Dry commissioned an independent air quality laboratory to conduct a study using Chem-Dry's Hot Carbonating Extraction (HCE) process. The lab found that Chem-Dry Carpet Cleaners remove an average of 98.1% of common household allergens from carpet and upholstery we clean. Many times we don't even realize the pollens, animal dander and bacteria that gets into our carpet.
Additionally, our HCE process, when coupled with a sanitizer, was found to remove an average of 89% of the airborne bacteria in the home and 82,3% of the bacteria in carpets.         
Our deep cleaners and healthy carpet cleaning service is sure to exceed your expectations. Chem-Dry of Michiana is preferred by customers and professionals alike. The Carpet and Rug Institute (CRI) designated Chem-Dry of Michiana as a company deserving the CRI Seal of Approval for the innovative and unique Hot Carbonating System. This program identifies effective carpet cleaning solutions and equipment that clean carpet right the first time and protect a home or commercial facility's carpet investment. The blue and green CRI Seal of Approval is proof that you are investing in a quality carpet cleaner. Chem-Dry of Michiaana is also certified with the IICRC.
Collected from Comment Cards Sent to our Office: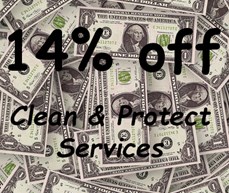 Kara T in South Bend wrote: "I think you did such a wonderful job. you got out spots I didn't even think would come clean!" January 2018
Metal Stamp in South Bend wrote: "It looks wonderful! We always appreciate all that you do." December 2017
Irene Z in South Bend wrote: "My carpet looks brand new! Thank you so much." November 2017
Pam W in South Bend wrote: "I love the job you did! It's like all new carpet & furniture!" January 2017
Suzanne from Google Review: "These guys are good! They are clean, careful, dependable, and on time. They double check what I want done. Make special note of any trouble spots. AND, they are friendly guys, too. You can trust having them in your home. I would feel 100% comfortable having them come even if I weren't home and be confident they would do exactly what I was expecting." November 2016
Diane H from Facebook wrote: "Chem-Dry is the only service I've used for 30 years! They are the best! October 2016
Mary B in South Bend, IN wrote, "I was very pleased with the carpet cleaning. Chem-Dry far exceeded other types of cleaning that I've used in the past and the techs were excellent also." May 2016
Carol D in Lakeville, IN wrote, "Brandon was professional, polite, friendly and a pleasure to
M Sabo in South Bend, IN wrote, "Have had the same tech for years! Great Guy!!" April 2015
L. Debow in South Bend, IN wrote, "Very nice and courteous. Looks like new carpet!" December 2013

D. Simon in South Bend, IN wrote, "They did an awesome job. Very pleased with the carpet cleaners." October 2012

K. Hoover in South Bend, IN wrote, "Extremely friendly and very thorough. Already recommended to a neighbor. Thanks for making my carpet look great!" July, 2012
J. Golba in South Bend, IN wrote, "The crew did a great job. The carpet looks like new. Actually, it's the best it has ever looked!" May 2012