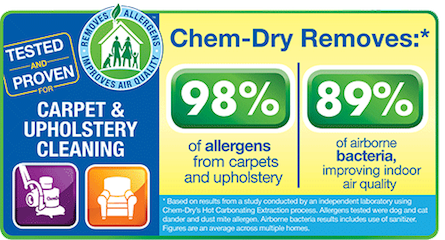 Chem-Dry of Michiana Cleaning Your Carpet 32 Yrs
Chem-Dry of Michiana has been cleaning the South Bend and Elkhart areas since 1987 and we have the best approach to carpet cleaning. An independent lab has proven that Chem-Dry removes 98% allergens and 89% bacteria.  Chem-Dry of Michiana uses the power of carbonation to extract more dirt and grime from your carpets, giving them a deeper clean. As well, our carbonated cleaning only requires us to use a fraction of the moisture steam cleaning requires. This allows your carpets to dry quicker and  prevents the growth of mold and mildew under your carpet.
The Process
Chem-Dry provides a deeper, longer-lasting, healthier carpet cleaning experience. Typical steam cleaning services use an excessive amount of water, which results in a much longer dry time and can lead to mold and mildew growth at the base of your carpets. Our proprietary Hot Carbonating Extraction cleaning process uses about 80% less water than steam cleaners and gets better results. Using a natural, green-certified carbonated cleaning solution that's heated to over 200 degrees, millions of tiny bubbles penetrate to the base of your carpets to lift dirt, grime, dust and other allergens to the surface. Then our powerful extraction equipment removes these unhealthy elements along with the most of the water. So your carpets are dry in 1-2 hours with Chem-Dry, compared to 1-2 days with most steam cleaners!
Your Home
We know you have a choice when it comes to carpet cleaners near your home. We promise to treat your home, your family and your pets with the courtesy and care you deserve. Our friendly, professionally-trained technicians understand that getting ready to have your carpets cleaned is a big deal, and they take pride in delivering superior, healthier results for your family and your home.
Tested and Proven Superior Results
Our Hot Carbonating Extraction (HCE) process was tested by a leading independent air quality laboratory in multiple homes. The lab found that Chem-Dry removes an average of 98.1% of common household allergens from carpets and upholstery. The common allergens tested were dog and cat dander and dust mite allergen.
Additionally, our HCE process, when coupled with a sanitizer, was found to remove an average of 89% of the airborne bacteria in the home and 82.3% of the bacteria in carpets.

Chem-Dry's signature cleaning solution, The Natural®, is a cleaning mixture that, through the power of carbonation, lifts dirt and grime to the surface where it is whisked away. The Natural is green-certified, safe and non-toxic so it's ideal for homes with kids and pets.
You can trust our deeper-cleaning, healthier carpet cleaning service to meet your needs and exceed your expectations. Chem-Dry is preferred by customers and professionals alike. The Carpet and Rug Institute (CRI) designated Chem-Dry as a company deserving of the CRI Seal of Approval for our innovative and unique hot carbonating system. This program identifies effective carpet cleaning solutions and equipment that clean carpet right the first time and protect a home or commercial facility's carpet investment. The blue and green CRI Seal of Approval is proof that you are investing in a proven, high quality service.
Carpet Manufacturer's Warranty
Carpet manufacturers require routine carpet cleaning to maintain your carpet warranty and cleaning with Chem-Dry of Michiana will keep that warranty intact.  Carpet manufacturers like Monsanto, Shaw and DuPont all approve the hot water extraction process that are approved by the Carpet & Rug Institute to maintain your carpet warranties. Call Chem-Dry to maintain your carpet warranty.
When it comes to the best carpet cleaning in the South Bend area, Chem-Dry of Michiana is your best choice. Our goal is to provide you with a clean and healthy home. Our hope is that you become a long-time client for years to come. Call us today for a free quote!

Comments from the Web & Comment Cards Sent to our Office: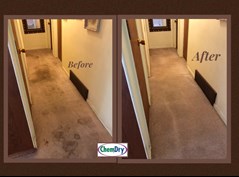 Carolyn wrote on Google: "I simply love Chem-Dry. Jack cleaned our carpet and he is awesome.
Some of the stains I thought would never come clean. Guess what it all came out and the carpet looks brand new. Jack is very knowledgeable and pleasant. I am very satisfied with my carpet and your specialist. Thank you Jack!"
Robert wrote on Facebook: ""I came home to a crazy mess!!! My two senior dogs had gotten sick while we were at work. Way to much of a mess for the bissel. I called up and spoke to Laura and explained my situation and she was GREAT!! Got me scheduled next morning. The two gentlemen showed up prompt and ready to go. They were courteous and professional to say the least. Before you knew its they were done and my room looks amazing!!!! I can't say enough great things about the whole situation and would" RECOMMEND CHEM DRY" to everyone... Thank you again for such a great experience."
Becky B wrote on Google: "I am a new fan. They did an outstanding job. They were very polite and  made me feel confident they knew what they were talking about. I couldn't believe how great the carpets looked when they were finished."
Nancy N wrote on Google: "Quick, professional service with an excellent outcome. Their prices are reasonable and well worth it. ChemDry never disappoints."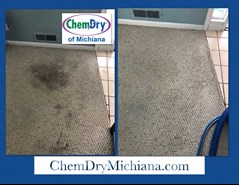 Katie M wrote on Google: "Crew showed up timely, called in advance, and were very helpful in explaining which package would be best suited for my needs. This is my third time using their services and will definitely use again."
Teresa Y wrote on Facebook: "The Chem-Dry personnel were on time. They were organized, efficient, and courteous. The carpet looks like new. The stains were gone. A job well done." April 2019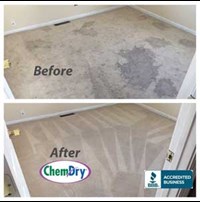 Sharon R wrote on Google: "As always, the staff from Chem Dry did an excellent job of cleaning my carpets. Jack and Nick arrived on time, answered my questions and addressed my concerns in a professional manner. When they finished cleaning, my carpets looked and smelled fresh and clean. I will definitely use Chem Dry again for my carpet cleaning needs!" March 2019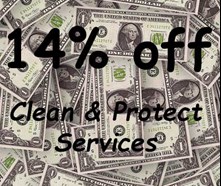 Ashlynn N wrote on Facebook: "Jack and Brandon came and cleaned my carpet today . stains I never thought could get out they got out! they respected my kid's, and worked around them. Their prices are not bad either! I highly recommend chemdry to anyone who wants quality work! my carpet looks amazing! THANKS Chemdry! February 2019
Sharon M wrote on Google: "I am so please and happy. I recently moved here with my two fur babies. Being in a new environment, they had a difficult time adjusting to their new home, and had many accidents. I really didn't think I had any hope in getting my carpet back in to decent shape. I can't remember the two guys that cleaned my carpet- (I wish I could). These guys went way beyond the normal. They worked tireless to clean my carpet. I would venture to say- it was possibly the worst they had seen. These two, were very dedicated, and work hard to get it back to its original color. My carpet not only smells wonderful but is so clean now. I am an extremely picky customer- so I do not write this without being extremely satisfied. USE THEM-you will not be disappointed!" December 2018
Samantha R wrote on Facebook: "I had a wonderful experience with Chem-Dry! From scheduling and speaking to their team to the actually cleaning itself, their team has gone above and beyond. I will definitely be using them again. Thank you Chem-Dry!!!" June 2018
ITU Absorb Tech in South Bend wrote: "Our carpets look brand new! Thank you so much. You did a wonderful job!" April 2018
Jan M wrote on Google: "This has been my first experience with Chem-Dry and I will never use another carpet cleaning service! They did an excellent job and actually got out some stains that I never thought they could. My light colored carpet looks like new and I couldn't be more pleased! I recommend Chem-Dry highly!" December 2017