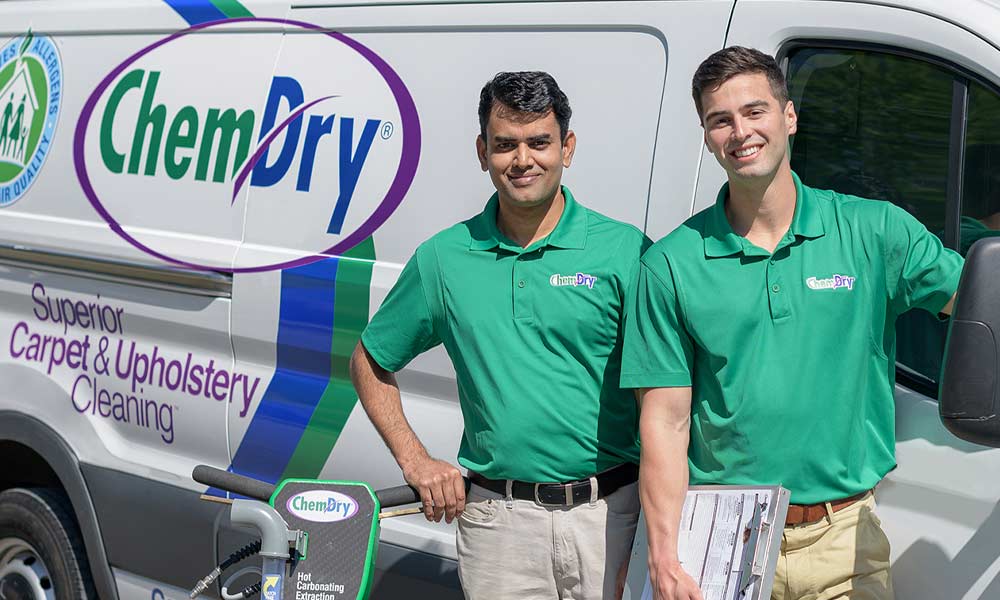 Unexpected flooding can happen to anyone and Chem-Dry of Michiana is your water damage restoration specialists. You don't have to live on a flood plain to be tormented by water damage.  Rain water causing a flooded basement, freezing pipes that burst, or something as simple as a leaky pipe can do extreme damage to your carpets and floor. Chem-Dry professionals are fully trained, certified and insured and we are prepared to tackle most any water clean up in your home or business using the latest, most updated equipment.
What to do Before the Professionals Arrive
Do not attempt to vacuum the water up with anything requiring an electrical source. It could be dangerous.

Evacuate young children and the elderly from the premise if possible. Especially if anyone suffers from allergies or a condition requiring oxygen. Call a physician with any questions.

Remove personal property from the floor that has been affected with the water. Check closets and under beds.

Remove antiques or other valuable items from the water to reduce swelling and staining of the furniture onto your carpet.

Begin removing books, china and other items from large bookcases or cabinets that are affected by standing water.

Stay Calm!  Your Chem-Dry of Michiana Professionals are on the way!
A Quick Response Prevents Health & Property Damage
If left untreated, water can pose a serious threat to furnishings, walls, floors and ceilings. Any water damage to your home or business must be addressed within 48-72 hours before mold growth begins. Damage to content and structure begins even quicker. Chem-Dry of Michiana professionals can prevent a problem from turning into a disaster. Call now for a quick and effective response for your water extraction needs at 255-8221 in South Bend, Granger, and Mishawaka area or 293-0994 in Elkhart, Goshen and Middlebury area.
Chem-Dry of Michiana professionals will help you recover quickly and safely after any type of water emergency: flood, plumbing problems, leaks, overflows, ect. We act fast to extract water from your floors, set up professional dehumidifiers and drying fans to increase the chance of saving your carpets and contents. Our investment in education and state of the art equipment increase the chance of keeping your indoor environment safe for you and your family and restore you to pre-loss condition.
Chem-Dry of Michiana realizes water damage can be a traumatic experience for you. That is why our trained, trusted professionals will fully explain every process before the work begins. Our scientific instruments tell us exactly what is wet and how wet it is. Our education and experience allows us to dry the structure as quickly and safely as possible with little or no loss of structure or content. Call us to find out how we can be of help. Our water damage services can restore what would appear to be a lost cause. Call us to ask more about our IICRC certifications and other certifications.
Contact Us
Call us to learn how we can dry your structure quickly and effectively and get you back to pre-loss condition fast!